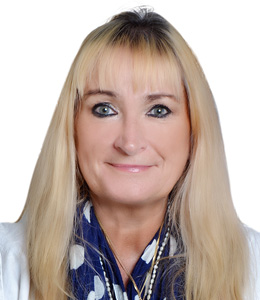 Principal | MRS.JACQUELINE BROOKS SMITH
Belvedere British School
I am thrilled to be joining Belvedere British School –taking up my fourth Principalship. I started my full-time teaching career in 1985 and since then I have held several middle and senior leadership roles in schools and colleges worldwide. I have extensive experience in the English National Curriculum (I) GCSE, AS/ A-Level and have led teams in several international schools in Singapore; France; Hungary; China; Jordan, and the UAE (including both Dubai and Ras al-Khaimah).
I have also worked in the UK in both state and independent educational establishments in London, Hertfordshire, Buckinghamshire, Surrey, and Yorkshire. During my career, I have taught ICT, French, Spanish, and English, led language departments; held the post Head of Sixth Form; Head of Key Stage 3; Assistant Head; Head of Secondary and Whole School Principal both here in the Middle East and overseas.
I believe passionately in breadth and challenge, as well as a holistic approach and philosophy. I see my role as a pivotal one supporting, encouraging, facilitating, and enabling every individual to achieve their personal best. I strive to build social capital and create a nurturing supportive environment within the school for all. My duty of care is to both students and staff and I value greatly the relationship between home and school and encourage parent input together with all stakeholders.
I am in the UAE with my husband, Gary, who is a University Professor and Head of Incubation. We are the proud parents of four children – two sons, Edward and Charles, and two daughters, Harriet and Imogen, all of whom are here in the UAE. Our family home is in Surrey in the UK, but we are all based here for the long-term, having already lived here three or four times since1994!
I have an open-door policy and very much look forward to meeting you all in person soon to see for yourself first-hand what a truly fantastic school BBs is..
Vice Principal for Academics & Quality Assurance |
DR. AHMED AL-ZUHAIRI
Belvedere British School
First let me begin by saying how delighted I am to join the school, and be a part of its continuous journey to success. I am keen for all our children to be the best that they can be. I can assure you that our school will continue to provide the best possible education, outcomes, and experiences for your children.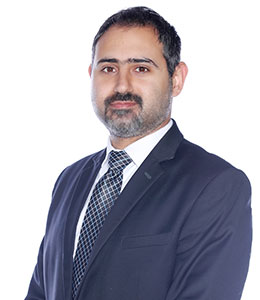 I am a UK graduate with a Doctorate in Chemical Engineering, and soon to complete my second Doctorate in Education from the University of Bristol. My 12 years of UAE experience in Education has been in British Curriculum Schools. I started as a teacher in 2008 and grew into a Head of the Department for Math and Science, whereby I held this position for 5 years. I then had a short stint in QatarFoundation, Doha, where I held a Scientist position. My love for the UAE forced me to return here, whereby I held the position as an Examinations officer for 5 years. During this time, I was responsible for the internal and external Examinations in the School, as well as being responsible for the Academic Quality Assurance. I was responsible for all external Board examinations, which included Pearson Edexcel and Cambridge CIE. In 2017, I was also given the role as an IB coordinator. During this time, I ensured the IB department grew to be one of the most successful in the UAE. My most recent appointment was as a Vice Principal for a British Private School in Abu Dhabi.
I am passionate about providing our pupils with a world-class education, and I will not settle for anything less, because your children deserve the absolute best. Working closely with our amazing staff, I aim to create an environment where your children feel safe and happy, excited, and enthralled! A school they are proud to call their own.
"Together we must succeed, and together we will succeed"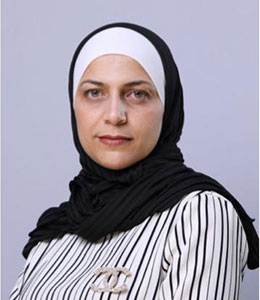 Head of Arabic Department | Wejdan Al Manaseer
Belvedere British School
It is my pleasure to continue my service at as BBS principal deputy Head of the Arabic Department. I am now entering sixth year of employment with Belvedere British School.
I am originally from the Hashemite Kingdom of Jordan. I graduated in 2007 with BA in Arabic language & literature from Zaitoun University in Jordan. I have a breadth of experience and knowledge having worked within education in the past 16 years as Head of Arabic department. I do training for teachers in across the UAE.
.
As a member of the executive board, my role includes curriculum development, evaluation processes, disciplinary behaviour actions, and analyzing information pertinent to school processes.
In addition , I often oversees various components of school life that include interacting with students, meeting with parents, communicating with educational authorities, and community organizations to ensure that the school remains in compliance with legal responsibilities.
I look forward to build strong relationships with parents, students and community partners. I am committed to ensuring that every student receives the very best education possible, and that all students and their families realize they are an important part of our success.